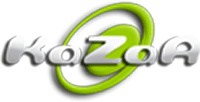 Sharman Networks
has announced that a new "Bollywood" feature film will be available via its P2P software,
Kazaa
, legally for people who are interested of purchasing it.
For a long time now, Kazaa has pursued selling legal content in its massive P2P network in addition to day-to-day swapping of copyrighted material between users. It has done so via its partner,
AltNet
, which has managed to get this deal to Kazaa as well.
Hindi-language film,
"Supari"
, will cost $2.99 and will also feature songs from the movie soundtrack for $0.90 and trailers and various promotional downloads for free.
Supari will be the first full-length movie ever offered through Kazaa/AltNet partnership.
Source: News.com