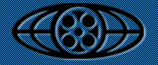 According to industry sources,
MPAA
's president of 38 years, 82-year-old Jack Valenti plans to leave his $1M-a-year job in January.
He has already hinted that he wants to find a successor for his post and according to people familiar with the issue, best candidate at the moment would be a Republican congressman, 60-year-old W.J. "Billy" Tauzin
(R-La.)
.
Valenti would most likely continue as a chairman of the movie industry's most powerful lobbying organization and would also continue to oversee the movie ratings system.
Source: sunspot.net