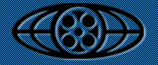 MPAA
announced today that its plan to ban screener
(meaning DVD or VHS copies of movies that haven't been released on DVD/VHS yet and are sent out to movie industry people, critics, etc)
tapes and DVDs stands. Only exception will be the
Academy of Motion Picture Arts and Sciences
, i.e. the institution that hands out annual Academy Awards a.k.a. Oscars.
MPAA came under pressure to relax its screener ban decision
it made in September
after it negotiated a
separate deal with Academy
in October that granted Academy members an access to screeners. Many independent production houses wanted to include
Hollywood Foreign Press Association
(which hands out Golden Globe awards)
and other institutions that have movie industry awards to the same deal MPAA made with the Academy. But now MPAA announced that it has made up its mind -- the only people who can get their hands on movie screeners are the Academy members.
"The HFPA is extremely disappointed that the MPAA has unfairly decided to continue the screener ban on organizations outside of the Academy of Motion Picture Arts and Sciences,"
HFPA president Lorenzo Soria said.
MPAA claims that the screener ban is implemented because of movie piracy. Many smaller production companies claim that the real purpose is to get the award voters to see only the big budget movies that are running in their local movie theatres and to get rid of small-scale productions in awards shows.
Basically critics and various movie industry associations object the ban because by associating the screener ban with fight against the movie piracy, MPAA is pretty clearly stating that critics, actors, etc who get the screeners are possible movie pirates that shouldn't be given something as valuable as a good-quality DVD copy of the movie thats going to hit the small screen only after two to three month wait.
Source: Backstage.com