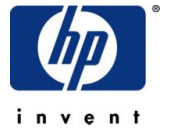 Now when everybody are already jumping to the online music bandwagon,
HP
has decided to do join the crowd. The PC giant is planning to launch its own online music service in January.
HP's service will most likely utilize some existing service, just like
Dell
's service uses
MusicMatch
's existing online music service. HP also plans to launch a string of consumer electronic products, including a portable digital music player and various LCD flat panel TVs in 2004.
Source: Reuters