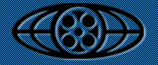 MPAA
lost the first round
in court last week in so-called "screener case", where indie film makers sued the movie industry association over its
decision to ban screener tapes and DVDs
. Now MPAA has announced that it will appeal the district court's decision.
"From Day 1, the screener policy has been about one thing: preserving the future of our industry for filmmakers of all sizes by curtailing piracy. We know, without dispute, that in the past, screeners have been sources for pirated goods both domestically and overseas. We will appeal because the impact and growing threat of piracy is real and must be addressed wherever it appears,"
MPAA's boss, Jack Valenti, said in his statement.
Screeners are promotional copies of movies, sent out to critics and people eligible to vote for various movie awards, including the Oscars. After the original decision to ban all the screeners, MPAA made a
separate deal
with
Academy of Motion Picture Arts and Sciences
to make the organization, which hands out the Oscars, to be the only organization to receive screeners. This obviously angered various other organizations, including
Hollywood Foreign Press Association
(which hands out Golden Globe awards)
and small film studios, who were afraid that without screeners, their movies wouldn't get any "airtime" with critics, etc.
Source: Hollywood Reporter