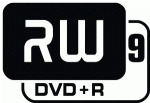 Philips Semiconductors
and Taiwanese
MediaTek
expect to start offering dual-layer DVD+R drives in the second quarter of 2004 at earliest.
Philips will be offering a downloadable firmware upgrade to allow system makers to upgrade existing DVD+RW drives to support dual-layer recording. It has not, however, been announced which models can be upgraded by a simple firmware flash.
MediaTek produces chips to equipment manufacturers.
Lite-On IT
expects that mass production of drives should begin in the second quarter.
Philips and
Mitsubishi Kagaku Media
announced
the dual-layer DVD+R technology in October, 2003.
Source: DigiTimes