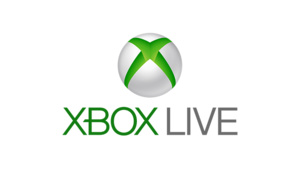 Fans of
Microsoft
's flagship console, the
Xbox 360
, will receive a new dashboard update on May 7th. One of the major improvements of this update is the integration with the
Windows Live Messenger
program. Thats right, 360 users will be able to go global and chat with PC and
Windows Mobile
users from around the world. Microsoft officials are stated this will be a marriage of over 20 billion potential relationships.
Once the free update is downloaded and updated on the system, users will be able to chat with the messenger program via either a USB keyboard or a virtual on-screen keyboard. Announced to be released later this summer will be a QWERTY type device that connects directly to the Xbox 360 controller for chat capabilities on the fly. Available immediately upon launch will be a melding of
Xbox Live
accounts and Windows Live Messenger accounts, giving gamers the ability to instantly see if their other friends have
gamertags
.
"
Bringing the largest IM community in the world, Windows Live Messenger, to Xbox 360 makes sense, as Xbox Live has really become the largest social network on television,
" commented
Jerry Johnson
, product unit manager of Xbox Live at Microsoft. "
For our growing community of 6 million on Xbox Live, using Xbox 360 is a very social, connected experience. They are using Xbox 360 to play games, music and movies while simultaneously communicating with one another through video, voice and text chat. With this announcement we are simultaneously expanding the access of Xbox Live users to existing friends and family while introducing Windows Live Messenger users to the benefits of Xbox 360
."
Along with the addition to chat in the May dashboard update, 360 users can also expect updates to the following:
Improved Achievement notification pop-up will show the name of the unlocked Achievement and gamerscore value without needing to exit the game to check the list.
Enhanced family settings for video and audio chats.
A new Xbox Live Marketplace blade that gives gamers access to all media in one convenient location.
Updates to Live Arcade which allow users to see which games their friends are currently enjoying and let them join in on the fun.
A new Auto-Download option that says will speed up downloads of free and trial-based Arcade downloads.
A new progressive download feature for video which allows a user to stream, pause, rewind and fast-forward video while its still being downloaded.
Finally, a new feature that allows users to automatically turn off the console once all scheduled downloads are completed.