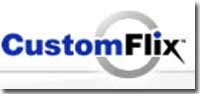 In a joint venture announced recently to help independent filmmakers to enjoy the spotlight of the emerging
HD-DVD
technology,
Microsoft
has partnered with
Amazon.com
to use their
CustomFlix
subsidiary in producing some 1000 Indie titles. Spurred by CustomFlix's
DVD On Demand
service which authors and stamps a fresh
DVD
only when an order is placed is said to help these independent film artists with costs associated with releasing films on HD-DVD.
Vice President of music and movies for Amazon
Peter Faricy
stated, "
This collaboration with Microsoft is a great opportunity for independent filmmakers to reach Amazon customers with their films via the HD DVD format. By working together with Microsoft and leveraging the proven CustomFlix DVD on Demand model, we can lower the barriers to entry for independent filmmakers and dramatically increase the selection we offer our customers.
"
CustomFlix, which is a company owned by Amazon, will be at the forefront of the DVD availability. By eliminating the cost of inventory, their DVD On Demand service will usher in independent filmmakers into a realm that some may not have been able to enter before. Co-founder and managing director of CustomFlix,
Dana LoPiccolo-Giles
"
With retail shelf space at a premium, our model eliminates the risk of carrying inventory and immediately expands the number of great HD DVD titles available to consumers.
"
In addition to the 1000 Indie titles that will be scheduled,
Sundance Channel
has expressed interest in the high-definition features available through Amazon's HD-DVD program.
Independent filmmakers who are interested in becoming part of the project can go to
http://www.customflix.com/hddvdindies
Source:
CustomFlix