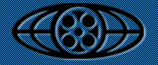 Digital video processor manufacturer
ESS Technology
has been denied the right to sell its products to some of their clients. A preliminary injunction was issued by Los Angeles County Superior Court Judge
Maureen Duffy-Lewis
late Friday.
The
Motion Picture Association of America
accused ESS of braking the
CSS
license agreement, which prohibits microchip manufacturers from selling DVD chips to hardware manufacturers who have not licensed CSS technology. MPAA claims to having acquired and disassembled a non-licensed player which was equipped with an ESS chip.
ESS claims to be in full compliance of the CSS license, and every other agreement they have made.
Unlicensed players often have some or all DVD copy prevention mechanisms disabled or have key combinations that makes it easy to disable them. With the lack of
Macrovision
protection DVD content can be copied to a VCR or DVD recordable.
Source: Reuters.com