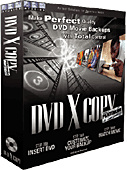 MPAA
has announced that it has reached a settlement with the late DVD backup software vendor
321 Studios
, which
ceased
all operations last week.
With the agreement 321 Studios will make a substantial payment to movie industry's anti piracy campaign. The settlement also demands 321 Studios to stop selling its software -- which it already did.
"
321 Studios built its business on the flawed premise that it could profit from violating the motion picture studios' copyrights,
" MPAA CEO
Jack Valenti
says in a prepared statement. "
This is not the end of the story in our massive fight against piracy.
"
The exact amount of the settlement was not announced.
Source: PCWorld