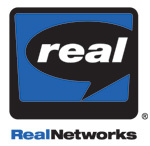 In an attempt to seek publicity in its campaign against
Apple's
policy in protecting the
iPod
DRM technology,
RealNetworks
today announced a huge sale in its
RealPlayer Music Store
. For a limited time Real is offering all songs at 49 cents per track. Most albums are available for $4.99.
Last month Real
announced
the Harmony technology which allows consumers to transcode and transcrypt DRM protected music from one format to another -- including Apple's
FairPlay
, which it uses to encrypt songs purchased from iTunes. Until Harmony was announced the only place to purchase music online for the iPod player was iTunes. Apple soon
claimed
that Real had illegally cracked their code, and threatened that future iPod versions would not work with Harmony.
Along with the campaign Real also launched
FreedomOfMusicChoice.org
-- a blog site promoting Real and its demands for Apple to allow others to provide DRM protected content to the hugely popular iPod portable music player.
Once again Real's campaign has a lot of similarities with
Protect Fair Use
-- a campaign sponsored by
321 Studios
.
Source: RealNetworks press release