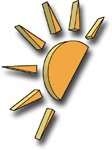 As you might have already noticed,
Dela
has joined the
AfterDawn.com
editor team. In addition to writing news articles, Dela will also be posting guides, and updating other content on the AfterDawn.com site.
I'm sure you will be a lot of quality content provided by him! By distributing some of the maintenance work we (me and dRD) can hopefully focus more on the administrative side of things.
You can always use our
news submit form
to let us know of interesting events!
--AfterDawn.com staff
Petteri Pyyny
Jari Ketola