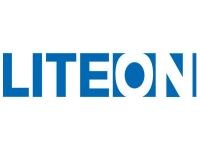 LiteOn IT
is the biggest optical drive manufacturer in Taiwan. Currently LiteOn ships an average of 0.5m - 0.6m units each month. The company expects these shipments to grow to an average of 0.7m - 0.8m units in August, then to 0.9m - 1.0m each month next quarter. This means that next quarter, LiteOn IT may become the largest maker of DVD burners in the world.
The growth in shipments is partly due to an adequate supply of DVD burner chipsets from MediaTek, LiteOn IT indicated. Other DVD burner makers in Taiwan, including BenQ, Behavior Tech Computer (BTC), Quanta Storage and Accesstek, are considering adoption of Mediateks chipsets because the company offers lower prices than imported products and can act as a second source to secure stable supply. Mediatek recently began volume shipments of chipsets for use in 16x DVD burners, the company said.
Currently, the largest vendors of DVD burners are
NEC
with an average of 0.7m - 0.8m unit shipments per month.
Hitachi-LG Data Storage
come second with the same figures, followed by
Pioneer
in third place with an average of 0.6m - 0.7m unit shipments a month. LiteOn IT is in fourth place currently with an average of 0.5m - 0.6m unit shipments a month and in fifth place is
BenQ
with the same figures of shipments (See diagram on source).
Source:
DigiTimes Systems