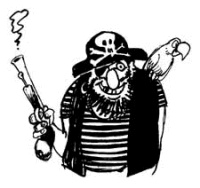 Valve
have decided to add an extra feature to the installation of their
Half Life 2
game. Users will be required to sign up for a free online account to play the game. Once the account is created, the user will be able to play
single player
and
LAN
games without an internet connection. This comes after several big title games including
Halo 2
and
Grand Theft Auto: San Andreas
leaked onto the Internet before their official release.
Last year, there was a major security breach at a Valve network and hackers managed to download a huge chunk of the Half Life 2 source code and some other material. Just days after the theft, the source code appeared online and eventually a working beta of the game. This resulted in a delay of the official release of the game of almost 12 months.
It would seem that in future more gaming companies will take approaches like this to attempt to stomp out rampant piracy.
Source:
Slyck.com