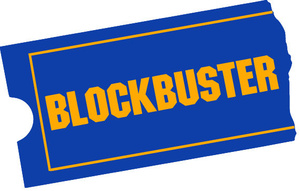 Online movie rental war in the United States is heating up between the world's largest movie rental chain
Blockbuster
and the number one online movie rental service,
Netflix
. The race has been in the works for years now, but the last few months have been interesting, as both companies have discounted heavily their subscription prices.
Latest move was made by Blockbuster, who announced today that it will cut its cheapest monthly subscription price by $2.50 to $14.99 a month
(€11.20)
and guarantees the price until January, 2006. However, this time Netflix is not going to follow the suit; it announced quickly after Blockbuster's price cut that it will maintain its current pricing for all of its subscription services.
But Netflix's chief executive pointed out how desperate Blockbuster must feel right now and how committed they are to online rentals, as they seem to be prepared to sacrifice their traditional video store business in order to fight off the competition from Netflix,
Wal-Mart
and others.
"In my view, Blockbuster just killed the video store by offering $15 pricing for online, but maintaining $25 a month for store-based subscriptions,"
Netflix CEO Reed Hastings said.
"They are telling their customers to go online."
Netflix's cheapest monthly subscription currently costs $17.99.
Source: Reuters