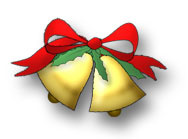 The
AfterDawn.com team
would like to wish all our users merry Christmas and a happy new year! The year 2004 has been absolutely amazing in terms of site growth, user growth and the positive feedback we've received throughout the year. Thank you!
Now it's time to take a little break, we'll be back after the holidays. We'd also like to remind our users to participate on our
holiday competition
before it closes on 31st of December.
On behalf of AfterDawn.com Team,
-Petteri Pyyny