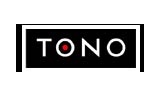 Norway's Supreme Court has upheld the lower court's earlier ruling and decided that linking from a website to MP3 files is illegal even when the actual MP3 files aren't hosted by or in any way associated to the website linking to them.
Case is about a Norwegian teenager named
Frank Allan Bruvik
who set up a website called
napster.no
back in 2001 and allowed his users to submit direct links to MP3 files that would then become a huge browsable list of links to MP3 files across the Web.
Now, the case sounds like a really simple -- providing links to illegal material, guilty. Not quite. Can
Google
be sued, closed down and its owners thrown to jail because they provide links to millions and millions of sites that distribute cracks, illegal audio copies, etc. Should the person linking to an external site take a full responsibility of the material also behind that link? And where is the limit? Is it that linking directly to .mp3 files is illegal? Is it legal if I'd link to a otherwise blank page
(instead of directly to the MP3 file itself)
that has only a link that says "Download" and that would then open up the MP3 file?
Well, Norwegian court has decided that its technical knowledge is broad enough to answer to all of these questions and apparently direct linking to illegal material, even if it is not put there or hosted by you, is illegal. Period.
For providing links upto 170 MP3 files
(compare this to millions available on P2P networks)
, Mr. Bruvik violated Norway's copyright legislation and has to pay 100,000 kroner
(€12,126; $15,807)
to
Tono
, the music industry's lobby group in Norway. The ruling was identical to lower court's original decision back in 2003, which was later overruled by Appeals Court who decided that Mr. Bruvik didn't violate any laws, but the users who put up the links, did.
Tono's representative said that they were satisfied with the ruling, because it showed that music piracy would not be accepted.
Source: BBC