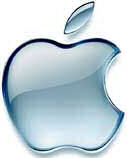 In an absolutely amazing decision,
Apple
has won the rights to the
iTunes.co.uk
domain, despite the fact that its owner
Benjamin Cohen
registered it years before Apple ever had the
iTunes
music service. AfterDawn reported that
Apple had accused Cohen of cyber squatting
, even though he registered the domain on 7th November 2000 whereas Apple were only had the trademark for
"iTunes"
published in the
Trade Marks Journal
on 6th December 2000. Benjamin Cohen is the chief executive of
CyberBritain Holdings
.
In October 2004, Cohen attempted to sell the domain to
Napster
but the offer was refused. Apple offered him $5,000 which he rejected and asked for $50,000. Domain Registrar
Nominet
has ruled that the name registration was abusive and that Apple had the rights to the brand. Of course, Cohen has said that he is determined to appeal the decision. During the case it is also reported that some unusual claims were made about Apple.
"The Respondent expressly said that the Expert appointed by Nominet should not be an Apple Mac user, because in the view of the Respondent there is a 'cult' associated with the products of the Complainant, which attract fanatical users,"
said
Claire Milne
, Nominet's independent expert adjudicating the case. In my opinion (and I'm sure a lot of yours) this decision was very unfair and I'm very interested in seeing what will be the outcome of an appeal.
Source:
Vnunet.com