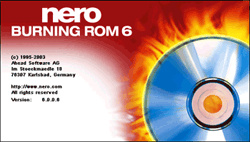 Nero
, leaders in digital media technology, will demonstrate their award-winning optical recording software's CD/DVD/blue laser burning capabilities at the
Blu-ray Disc (BD) Association
member Seminar April 26 & 27 in San Jose. Members of the
Blu-Ray
Disc Association and Contributors will display and demonstrate BD and BD-related products and technology at the seminar. Nero is an all in one CD/DVD/blue laser burning solution and now possesses the ability to record data and video with a blue laser onto Blu-ray media.
Nero ShowTime
allows users to playback all digital recordings including video recorded on Blu-ray discs, movies, TV programs, home videos,
DVD
video all with high-quality picture and sound quality.
"Nero takes pride in being one of the first companies to support Blu-ray technology,"
says
Udo Eberlein
, President of Nero Inc.
"Blu-ray is a giant leap forward on the evolutionary scale of optical storage for data and video recording, and Nero provides users with applications like Nero and Nero ShowTime to use such innovative technology."
Nero has sold over 180 million copies worldwide and has established itself as a leading worldwide supplier in PC-Software for recording audio and video. Nero's Blu-ray recording and playback capabilities can be seen at the
Blu-ray Disc (BD) Association member Seminar April 26 & 27 in San Jose. For additional product information, please visit
www.nero.com