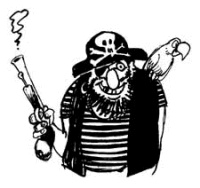 This is something one don't see every day, not even in the IT-industry!
E-net Distribution
, the company distributing the brand
Datawrite
has put out a huge fee for the one that is able to provide information that will lead to counterfeiters producing fake products under their brand names. We'll be watching how the hunt proceeds.
"Datawrite offers € 150,000 reward to catch counterfeiters."
With the marketplace increasingly crammed with more media brands, it has come to light that there are in circulation, counterfeit versions of optical media from E-Net Europe, exclusive global distributors for the brands Datawrite, Titanium and Ridisc.
When recently contacted by a number of clients who stated that they had been offered illegitimate copies of Ridisc, Titanium and Datawrite media, E-Net asked for samples to back up these reports. After testing it seems that the reports are substantiated and that one or more counterfeit rings have been producing fakes.
E-Net are determined to get to the bottom of this situation by helping the authorities clamp down on the counterfeit ringleaders and bring them to justice. They have already contacted their lawyers and have agreed to offer up to €150,000 reward for any information that may lead to legal prosecution.
For the full transcript of the official statement released by E-Net's lawyers please go to www.ridisc.com and www.datawrite.co.uk Sources:
Datawrite
,
Ridisc
.