Nintendo
has announced their next-generation game console
Revolution
at the
Electronics Entertainment Expo (E3)
in Los Angeles.
"
We will show the world what a next-gen system can be. Revolution marries the strongest heritage of innovation to the future of gaming,
" says Nintendo President
Satoru Iwata
. "
With backward compatibility and the 'virtual console' concept, the stylish, compact body provides maximum gaming power. It will not only take home entertainment into another dimension by expanding the definition of video games, but it also will give you access to the great history of gaming.
"
What Mr Iwata means by 'virtual console' concept is the downloadable content offered by Nintendo. Revolution will have downloadable access to 20 years of fan-favorite titles originally released for
Nintendo 64
, the
Super Nintendo Entertainment System (SNES)
and even the
Nintendo Entertainment System (NES)
. The console is also backwards compatible with existing
GameCube
games.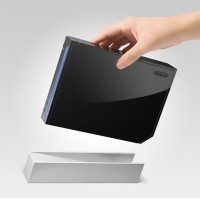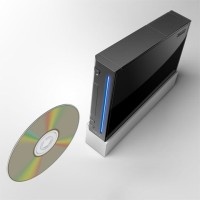 The unit will be a compact design -- roughly the size of three standard DVD cases stacked together. The system will be equiped with a stand to allow both horizontal and vertical installation.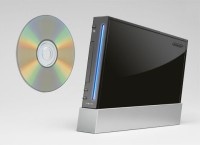 Hardware-wise the system pales in comparison with the
Xbox 360
and
PlayStation 3
announced earlier. The system has 512 megabytes of internal flash memory, wireless controllers, an SD slot for expanding the internal memory, two USB 2.0 ports and built-in Wi-Fi access. Revolution's technological heart, a processing chip developed with IBM and code-named "Broadway," and a graphics chip set from ATI code-named "Hollywood," will deliver game experiences not previously possible.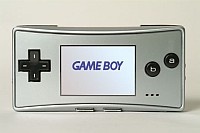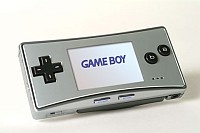 Nintendo also presented the
Game Boy Micro
handheld device, which is a more stylish version of the
Game Boy Advance
. The device is 4 inches (10cm) wide, 2 inches (5cm) tall and 0.7 inches (1.7cm) deep. Weighing about the same as a light mobile phone, 2.8 ounces (79 grams) the Game Boy Micro can be easily carried around even in the pocket of your pants.
We have added a
discussion forum
for all Revolution related discussion.
Source:
Nintendo press-release