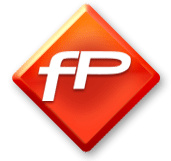 As most of our regular visitors know, we've had our "sister site",
Dawnload.net
, online for years now, serving as our more generic software site where you can find web browsers, office applications, etc. But as the site's name is slightly problematic
(people tend to mix it with download.net or dawnload.com)
, we decided to rename the site and do a full facelift for it as well.
Now, our new software site is called simply
Filepedia.com
. Site's layout is much more "modern" than its predecessor's and it has also several new features and improvements that we thought were necessary to get the site dragged to the new millennium.
We'd love to hear thoughts, ideas and suggestions about
Filepedia.com
-- you can simply post them here or you can also use the site's feedback feature to send us some email.
Filepedia.com