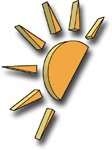 Two weeks ago we launched a new version of our weekly newsletter
(so, yes, this is not technically "news" :-)
, but as we haven't received very much feedback on the new layout yet I thought I might request them here.
So all of those who subscribe to our weekly newsletter -- we'd like to hear about your thoughts on the new layout, and improvement ideas if you have any.
One thing that we are aware of, is the fact that
Google
's otherwise excellent email service
GMail
doesn't show the newsletter correctly. This is not exactly because of our newsletter, but rather due the fact that Google, for whatever reason, doesn't support stylesheets or most modern type of HTML in their service.
For those of you, who don't currently subscribe to our newsletter, you can preview the last week's edition
here
. If you're interested of subscribing to our newsletter, you can do so by
creating an AfterDawn.com user account
and selecting the newsletter from your personal options
(for those of you who already have an user account, you can change your newsletter settings via My Account shown, after you've logged in, at the top of the page)
.