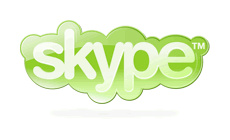 Skype
has become a hugely popular free service on the Internet that allows you to make free
VoIP
phone calls all over the world. However one company,
Vendex International Ltd
, has tackled one major problem with this free service. It requires its users to be sitting at a computer to make the calls (usually). Vendex International Ltd has now released its free software that will allow people to make free calls (or low cost) from their mobile phones to users of Skype.
It achieves all this simply through a standard
Bluetooth
connection. This is the first time such a service has hit the mobile communications business.
"Skype users are not satisfied with sitting at their computers and, in this rapidly developing globalised world, there's a growing demand for low cost mobile calls across international borders,"
explains
Michael Patrick Dwen,
CEO EpyxMobile.
"Our software does exactly that; free or low cost calls from your mobile phone to people all over the world."
The new software is also compatible with a pay service offered by Skype.
"Furthermore, the software is compatible with SkypeOut, which means that the 1.2 million SkypeOut users will now be able to make their calls from their mobile instead of their PC and continue to benefit from low cost rates."
Dwen said. Skype currently offers the
SkypeIn
and
SkypeOut
pay services.
SkypeIn gives users three phone numbers that can be reached by normal phones, fixed or mobile. SkypeOut allows its users to make low cost calls to other phones around the world. It is a pre-paid service.
Source:
Light Reading