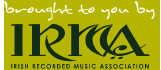 Echoing the same result in most countries, the
Irish Recorded Music Association (IRMA)
which is like the Irish version of the
RIAA
, has won a battle to get the identities of file sharers it alleges to have shared copyrighted music through
P2P
networks illegally. The High Court in Dublin ruled on July 8th that ISPs in the country have to hand over the subscriber details of 17 file sharers which ill then be sued by IRMA. The IRMA praised the high courts decision.
"We will now be writing to the 17 individuals informing them of the seriousness of their actions. We will offer them the opportunity of settling the action. If they refuse our settlement terms, we will be forced to pursue the matter through the Courts. This is a last resort for the music industry. We hope that this decision will jolt others, particularly parents of teenagers, to realize that unauthorized file sharing is illegal and has consequences"
Dick Doyle
, Director General of IRMA commented.
The IRMA blames filesharing for a huge portion of the €28 million drop in music sales in Ireland. The question of privacy is always unanswered in these cases. While these file sharers might have been uploading music illegally to other file sharers, you have to question the legality of inspecting files in a users' shared folders, as a Dutch judge did just days ago when he
declined to force ISPs to hand over details to anti-piracy foundation Brein
.
Source:
IRMA