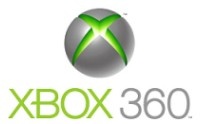 Microsoft
is still confident that the
Xbox 360
console will dominate the market for next generation gaming consoles, despite experts pointing out
Sony
's hardware advantage. At a Q&A session last Thursday,
Bill Gates
likened the upcoming console war to an actual car race.
"Our view is basically we've got a Ferrari, they've got a Ferrari,"
he said.
"Our Ferrari is leaving the starting line substantially before their Ferrari is, and in most races that's a very nice thing."
Indeed the Xbox 360 console does have the timing advantage, set to go on sale in the United States, Europe and Japan at the end of the year. Sony's
Playstation 3
console however will not be available until Spring 2006. Gates pointed out to Analysts that the launch of the last Xbox console happened after the PS2 and resulted with sales suffering.
"We tried it the other way last time,"
Gates said.
Some over at Microsoft also dismiss the claim that the PS3's hardware is better.
"They're going to be a little faster in a few areas, we're going to be a little faster in a few areas,"
said
Robbie Bach
, the Microsoft senior vice president who heads up the Xbox.
"The net result from a hardware perspective is going to be kind of a toss-up."
One more weapon Microsoft claims to have is better support for developers. They call their easy developer tools the
"secret sauce"
. The escalating cost of developing games for consoles has long been a problem for developers. Around 15 games will be available for the Xbox 360 when it is launched, and by the end of the year that figure will have reached 25 to 40 titles. Overall, 160 games are in development for the console according to Bach.
Source:
News.com