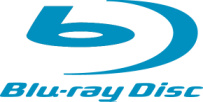 The Blu-ray Association has adopted a copy protection and content management scheme that it described to be
"comprehensive"
. It is immediately speculated that this DRM scheme would provide security to prevent the piracy of the future
PS3
console.
The Blu-ray content management system include three components: Advanced Access Content System (AACS), a Blu-ray specific enhancement for content protection renewability called BD+, and a ROM Mark unique to Blu-ray Disc to prevent mass production piracy and sale of unauthorized copies.
AACS will enable content providers to manage copies with network functionality and internet connectivity in a secure manner. The ROM Mark will be a unique and undetectable identifier embedded into movies, music, and games. BD+ will be a programmable enhancement that will let content providers respond to organized attacks and update compromised code.But will any protection be enough to prevent piracy? I personally doubt it. For decades more and more advanced protections have been developed, and later cracked. MOD chips circumvented PS1, PS2 and Xbox protections, so why couldn't they do it in the future as well? On the other hand the Blu-ray format itself may slow down piracy at first, until the recorders get more popular and cheaper.
Source:
Punchjump