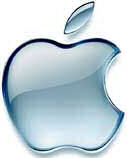 Apple Computers
has finally unveiled the much anticipated
iTunes phone
and also a brand new smaller iPod called the
iPod Nano
. Rumours had run round the web last week when it was revealed that Apple was to make a big September announcement. Most tech sites had already guessed that the announcement had to be about the iTunes phone, but other possibilities circulated to like the possibility of a video-compatible iPod.
iTunes Phone
Let's take a look at the iTunes phone first and see whether or not it is worth the $249.99 price tag that accompanies it (for customers who sign up for a two-year service contract). The
Motorola ROKR
phone is capable of storing about 100 songs and comes loaded with Apple's iTunes software. This makes the device the first mobile phone that can play downloads from Apple's iTunes music store, which currently has the majority of the worldwide market for music downloads.
"It's an iPod shuffle right on your phone," said Apple CEO
Steve Jobs
.
Cingular Wireless
, a venture of
SBC Communications Inc.
and
BellSouth Corp.
, will be the exclusive U.S. carrier of the phone. The phone also displays album art when you play a certain song. It has side lights that sync with games, ringtones, music and ambient sounds. It has an integrated Digital VGA Camera with 4x Digital Zoom and supports video
Capture
and playback.
It is advertised as being capable of playing up to 15 hours music playback using wired headset and up to 6 hours using the Surround Sound feature. It takes approximately 30 seconds to transfer 4MB songs from iTunes to the phone. All in all it's another nice gadget to add to the list, but will have competition pretty quickly from other upcoming devices including
Nokia's N91
phone, which was unveiled several months ago. The iTunes phone will be available in stores on Thursday, as it is Apple's strategy to unveil something new right before it is released.
iPod Nano
Now next on the list is the new iPod Nano. Steve Jobs unveiled the new device which will replace the iPod Mini. It is only one-third the size of the iPod mini and is advertised as being capable of storing up to 1,000 songs with its 4GB storage capacity.
"It's impossibly small,"
Jobs said at the Moscone Convention Center in San Francisco.
"It's thinner than a No. 2 pencil."
It can store music (of course), games, photos and a calendar and also has a
"screen lock"
feature that restricts the access to the content to the owner. Its price tag is a steep $249, and another 2GB version will sell for $199. Both devices will be available this weekend, according to Jobs. In other news from Apple, digital audio versions of the
Harry Potter
series will be exclusively available on the iTunes download site.
Source:
MSNBC
(Thanks to
bpitt
for
News Submission
)