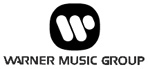 Warner Music Group
CEO
Edgar Bronfman Jr.
has hit back at the comments made by
Apple
CEO
Steve Jobs
earlier this week that accused major music labels of being greedy for demanding that the prices of some music downloads should be pushed up. Apple has a policy of selling songs for 99c. It's simple and it's easy and good for an emerging market to have set prices, but the music labels believe that variable pricing should be used based on the popularity of tracks.
"There's no content that I know of that does not have variable pricing,"
said Mr. Bronfman at an investors conference in New York.
"Not all songs are created equal—not all time periods are created equal. We want, and will insist upon having, variable pricing."
Steve Jobs worries that increasing the price of music will simply turn many users of legal net music stores back to piracy on
P2P
networks. Mr. Bronfman believes that Apple's one price for all tracks is not just unfair to the labels, but also to artists.
"To have only one price point is not fair to our artists, and I dare say not appropriate to consumers. The market should decide, not a single retailer,"
he said.
"Some songs should be $0.99 and some songs should be more. I don't want to give anyone the impression that $0.99 is a thing of the past."
One thing the music industry needs to adjust to is the difference in selling music on CDs as full albums and selling music as Internet downloads; most consumers are only interested in a few tracks.
One of the biggest complaints about albums by consumers is that quite often you buy an album after hearing some single from it, then listen to it and find out that it was only the singles that you were interested in and the rest of the album is just not for you. Apple's
iTunes
and all the other music download services fix this problem for music buyers by allowing them to buy individual tracks. For now it is more of a market for single track purchases than full albums.
Bronfman also expressed disapproval of the iTunes / iPod system, where consumers who purchase music from iTunes can only store it on an iPod due to Apple's
FairPlay
DRM
technology. He believes that it is wrong that the music industry has such a huge roll in promoting the iPod, but does not get a share in the profits.
"We are selling our songs through iPod, but we don't have a share of iPod's revenue, we want to share in those revenue streams."
he said.
"We have to get out of the mindset that our content has promotional value only. We have to keep thinking how we are going to monetize our product for our shareholders, we are the arms supplier in the device wars between Samsung, Sony, Apple, and others."
However, if he feels the music industry is entitled to a share in the profits of iPods, then would he make the same argument for other
MP3
players that are capable of playing songs protected by
Microsoft
's DRM technology? If so, then one would feel a little more compelled to agree with Steve Jobs' comments on labels being greedy considering they would like to have consumers pay more than 99c per song, get a share of the money the consumer gives to buy an iPod or any other MP3 player and then have the consumer pay an extra tax on top of the price of the MP3 player to cover for possible piracy.
Now a system like that would be greedy.
Source:
Red Herring