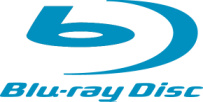 MGM
has become the latest movie studio to put support behind
Sony
's
Blu-Ray Disc
format.
Blu-Ray
is competing again
HD-DVD
, developed and promoted by a Toshiba-led group to become the next generation
DVD
standard. With the forthcoming availability of high definition movies and next generation games, the change from the DVD format is necessary due to demands for larger storage capacity. Both formats use blue lasers, which have a shorter wavelength than red lasers, allowing for data storing at high densities.
This means that HD-DVD and Blu-Ray discs will have much larger storage capacities then the current DVD format. MGM's support for Blu-Ray is not really a surprise as the studio was bought in April by an investor group that includes
Sony
,
Comcast
,
Providence Equity Partners
and
Texas Pacific Group
. The studio plans to release movies and TV shows from its library of over 4,000 films whenever Blu-Ray hardware becomes available in Europe, North America and Japan.
"MGM's library coming to Blu-ray is certainly a nice feature in the Blu-ray's camp,"
said
Gerry Kaufhold
, analyst with
In-stat
. The format war has been very eventful so far, especially recently when
Warner Bros.
and
Paramount
decided to release movies in both formats, whilst actually backing the Blu-Ray format. Also
Intel
and
Microsoft
backed the HD-DVD format and demanded that the Blu-Ray camp implement more
"consumer friendly"
features that were already included in the HD-DVD format.
Source:
Reuters