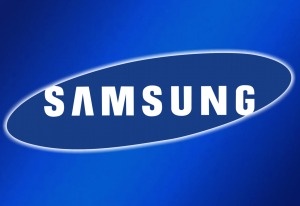 Samsung Electronics Co. Ltd.
has unveiled the first
Blu-ray Disc
player that will be available in April. The price tag is quite high at $1,000. The
BD-P1000
was unveiled at the International Consumer Electronics Show. The device will play video content from BD discs at
720p
or
1080i
which the player will output to
HDTV
using High Definition Multimedia Interface (HDMI).
Toshiba
also unveiled the first two
HD DVD
players
that will be released in March
, for up to half the price.
"Samsung's Blu-Ray player will be the first available to consumers, and we will continue to innovate with our introduction of a Blu-ray recorder later this year,"
said President
Geesung Choi
of Samsung Electronics' Digital Media Business.
"With today's announcement and those to come, Samsung is demonstrating its leadership in driving the next generation optical format."
Both the Samsung and Toshiba players do not support full
1080p
output so video quality freaks will have to wait until
Pioneer Corp.
launches a BD player later this year that is capable of full 1080p picture output. It will cost around $1800. Samsung said it left out 1080p in the interest of speeding up development.
"It allows us to get to market quicker, and so as we look at future models we'll look at 1080p output,"
said
Jim Sanduski
, senior vice president of marketing for Samsung Electronics America Inc.'s digital and audio products group.
However, there is one complication. The April target for the BD-P1000 release depends upon BD-J (which provides interactive features on BD discs) being completed.
"BD Java is one thing that is still being worked out. The timetable, as I understand it, is late March,"
said Sanduski.
"So that's why [our timetable is] end of April. We think we can do it."
Toshiba's players utilize
iHD
for interactivity features.
Source:
Macworld
Samsung Press Release
Interested in Next Generation optical disc formats? Visit our
HD-DVD and Blu-Ray discussion
forum.