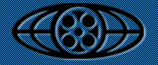 The
Motion Picture Association of America (MPAA)
has amusingly been accused of piracy for making an unauthorised copy of a documentary that was submitted for a rating. The documentary,
"This Film Is Not Yet Rated"
, explores how the
MPAA
rating system works, and questions some issues such as whether there are stricter standards for rating explicit depictions of sex than for gruesome violence and whether independent films are rated more harshly than studio films. The MPAA admitted to making the copy of the movie, which was viewed by the MPAA President
Dan Glickman
.
Although while the trade organisation has in fact admitted to copying the movie without the filmmaker's permission, it denies that it broke copyright laws and accuses movie director
Kirby Dick
of exploiting the situation as a publicity stunt. Dick said he was
"very upset and troubled"
to discover that the MPAA had copied the film from a digital version he submitted for a rating. His lawyer,
Michael Donaldson
, has demanded that all copies of the film be returned and an explanation of how this unauthorised copy was approved.
The MPAA has defended itself by accusing Dick of invading the privacy of its movie raters.
"We made a copy of Kirby's movie because it had implications for our employees,"
said
Kori Bernards
, the MPAA's vice president for corporate communications. She accuses Dick of spying on members of the MPAA's Classification and Rating Administration, even going through their garbage and following them as they drop their kids off at school.
"We were concerned about the raters and their families,"
Bernards said. She said the MPAA's copy of This Film Is Not Yet Rated is locked away, and is not being copied or distributed. Donaldson claims that the MPAA had previously promised to not make any copies of the movie, but an email exchange doesn't fully support that claim. When Dick asked that no copies be made, an MPAA representative replied and said
"the confidentiality of your film ... is our first priority. Please feel assure (sic) that your film is in good hands."
Dick claims the MPAA's accusations are false, and that his film crew had acted appropriately in tracking down the anonymous members of the ratings board and even if he didn't follow the rules, he didn't know how that allows somebody else to break the law. Donaldson said he had no plans to sue the MPAA for copyright infringement, but it could be a possibility in future.
"It's my practice and style to wait and see what they do, go over all of our options, and then make a decision,"
he said.
As for the MPAA's claim that it hasn't broken the law, Bernards did elaborate further.
"The courts recognize that parties are entitled to make a copy of a work for use as evidence in possible future proceedings,"
she said. The MPAA has not yet taken any legal action against Dick, they had previously called the police to report that movie raters were being stalked. They had no idea they were being filmed as part of a documentary.
This Film Is Not Yet Rated was rated
NC-17
for
"some graphic sexual content,"
a rating upheld after Dick appealed.
Source:
Calendarlive.com
Thanks to
Daniel_G
for
News Submission