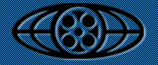 The
Motion Picture Association of America (MPAA)
has filed seven lawsuits in Los Angeles federal court against online auctioneers who allegedly were caught selling pirated copies of Hollywood movies including
"Batman Begins"
and
"Million Dollar Baby."
"People who abuse online auction sites like eBay to sell counterfeit DVDs are not only cheating their buyers, they are committing a crime and will be held accountable,"
said
John G. Malcolm
, the MPAA's executive vice president and director of worldwide anti-piracy operations.
Individuals sued come from four states including New York, Illinois, Texas and California. They used auction sites like
eBay
to sell counterfeit copies of movies, a move that's not very clever.
"What this shows is if you are going to try and break the law by selling pirated DVDs, eBay is probably not the place to do it because you are probably going to get caught and we'll help catch you,"
said eBay spokesman
Hani Durzy
.
These lawsuits are part of the MPAA's overall efforts against piracy on the Internet.
"Our goal is to raise awareness and protect unsuspecting consumers from dishonest auctioneers in the online marketplace,"
Malcolm said.
"Profiting from the sale of someone else's creative property is illegal, and we will not tolerate any form of copyright theft."
Other movie titles involved in the lawsuits include
"Sideways,"
"Stealth,"
"13 Going On 30,"
"Scooby Doo,"
and
"Ice Age."
Source:
LA Daily News