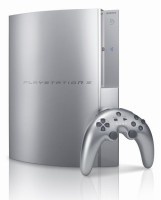 Sony
has said that it is still aiming for a Spring launch of the
PlayStation 3 (PS3)
console, but that if certain industry specifications for some of its technology are not finalized soon, the launch may have to be put back. The PS3 is expected to use some of the latest cutting edge technology to provide the best possible graphics and gameplay, as well as offering consumers the ability to play music and watch films. It will compete with
Microsoft
's
Xbox 360
and
Nintendo
's
Revolution
console.
"We're aiming for spring, but we haven't announced specific regions,"
a spokesman for Sony Computer Entertainment said. As has been speculated for some time, one factor that may push back the PS3 launch is its included
Blu-Ray Disc
drive. Sony awaits for final specifications from industry consortiums on several aspects of the technology used in the PS3.
"We're waiting for them until the last possible minute, but the launch could be pushed back if they're not decided soon,"
the spokesman said.
Yuta Sakurai
, a senior analyst at
Nomura Securities
, believes that Sony may instead aim for a July release in Japan to be in time for school holidays. Other analysts believe there won't be a release in the US until November, with Europe following in early 2007.
"If the launch is delayed, it will be beneficial in the short term, but will be negative from the standpoint of share price,"
said
Merrill Lynch
analyst
Hitoshi Kuriyama
in a research note.
"If it is on time, the PS3 will weigh on the company's profitability."
Source:
BBC News