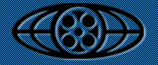 A popular
BitTorrent
search engine,
Torrentspy
, has filed a
"Motion to Dismiss"
a lawsuit brought against it by the
Motion Picture Association of America (MPAA)
. The lawsuit accuses the site of aiding copyright infringement. Lawsuits against BitTorrent
tracker
sites differ because those sites host
torrent
files (although whether that is legal or not is still to be seen) but Torrentspy does not even do that much; it's just a search engine. Additionally, the site claims to have always removed links upon request from copyright holders.
Lawyers for the site believe that the case should be dismissed as it fails to provide any evidence of primary infringement.
"Plaintiffs are attempting to steamroller defendants by means of an improper pleading. At the level of concrete specificity, the complaint is fatally defective in lacking allegations of any actual infringement. Not a single element of any cause of action is properly alleged. Allegations about defendants' supposed wrongdoing are nothing more than attempts to create impressions that are devoid of substance,"
the Memorandum to support the Motion to Dismiss states.
The action was brought against Torrentspy when the
MPAA
filed 7 suits against BitTorrent sites,
ed2k
sites and NZB sites at the end of February. This was the first time the MPAA targeted sites that host NZB files, which are used to download binary files from Newsgroups.
Source:
The Register