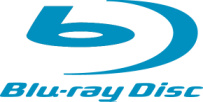 Movies on
Blu-ray Disc
will not be available in stores on May 23rd as originally planned, but have been put back until June 25th to coincide with the launch of the first
Blu-ray Disc
player from
Samsung
.
Benjamin Feingold
,
Sony Pictures Home Entertainment
President, said that the first batch of BD titles will in fact be ready by the May 23rd but that retailers asked the studio to reconsider the release date.
"The majority of our retail base and hardware partners have requested that we reconsider this date to better coincide with the first commercially available Blu-ray-compatible hardware,"
Feingold said.
HD DVD
had a head start on Blu-ray, but on launch date only three titles were available for early adopters to choose. There will be 8 titles available with the launch of the Samsung player.
Those movies are Underworld Evolution (arriving the same day as the DVD), 50 First Dates, The Fifth Element, Hitch, House of Flying Daggers, A Knight's Tale, The Last Waltz, Resident Evil Apocalypse and XXX. In addition, the first Blu-ray titles from
Warner Home Video
are expected to arrive in stores around the same time.
Source:
Reuters
Interested in Blu-ray and HD DVD? Check out our HD-DVD and Blu-Ray discussion forum.