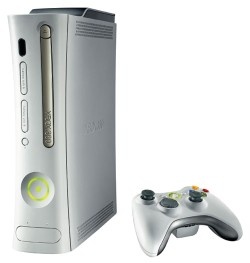 Microsoft
brought up the subject about an external
HD-DVD
device for
Xbox 360
at
E3
last week. The company didn't reveal any information about the pricing of such peripheral. However, yesterday
Gamesindustry.biz
reported that retail sources had informed them about Microsoft planning on a
HD-DVD
add-on for Xbox 360 which combined with the console would be cheaper than upcoming
PS3
.
In the UK,
Sony
's PlayStation 3 is estimated to hit the price spot around £400, while Xbox 360 retails for £279 and the Core System version for £209. This gives Microsoft £130 (approximately $250) for the HD-DVD player. The Xbox 360 HD-DVD drive uses the
Toshiba
's next-generation
DVD
standard, while the
Blu-Ray
drive built-in PS3 uses Sony's competing HD-DVD standard, which is expected to win the war, due to its strong support from movie studios.
Several analysts have commented on the HD-DVD subject, and for example
Michael Pachter
of
Wedbush Morgan Securities
, a respected industry analyst, has suggested that the success of
Blu-Ray
drive will very much determine the success of PS3. If the Blu-Ray becomes
"an expensive and unappealing component"
it'll be a big burden for the whole lifespan of the console.
Source:
Gamesindustry.biz
For more gaming news please visit Blasteroids.com.