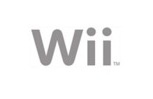 Nintendo
has announced a guide price for its up and coming next generation console, the
Wii
, which will be launched globally later this year. Although Nintendo won't announce the actual price, it has stated it will will not exceed $250 in
America
or 25,000 yen in
Japan
. No estimate was announced for the European market, however it was indicated that it would be a
"similar, affordable price."
Nintendo's pricing decision will be compared closely with rival
Sony
, whose
PlayStation 3
console will ship for a considerably higher amount at around the same time, and will cost up to $599 for the fully-featured, 60gB model. Nintendo expects to ship 6 million Wii systems before the end of March 2007, as well as 17 million games.
Although the Wii doesn't boast the same level of gaming power offered by
Microsoft's Xbox 360
and the PlayStation 3, its unique controller has marked it as a contender. And with the news of a <$250 price tag, Nintendo cannot be written off in the battle of the next generation consoles.
Sources:
CNET News and
GameSpot