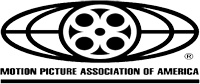 The company behind popular
Bittorrent
search engine
TorrentSpy
has countersued the
Motion Picture Association of America
(MPAA), alleging that it hired a hacker to infiltrate its' e-mail and trade secrets.
The suit alleges that the
MPAA
paid a man $15,000 to steal information from
Valence Media
, parent company of Torrentspy, of whom the MPAA has accused of helping copyright violators. Torrentspy claims the man, known only as
'The Informant'
, has admitted his role in the plot and is cooperating with it. He is also alleged to have provided documents that prove the nature of his involvement with the MPAA, including a written agreement signed by the hacker and an MPAA executive.
"We have very significant proof of wrongdoing and the MPAA's involvement,"
stated
Ira Rothken
, Torrentspy's attourney.
"We think it's ironic for the MPAA to claim that they are protecting the rights of the movie studios and then go out and pirate other people's property."
Just three months ago, the MPAA filed suit against Torrentspy and other directories such as
IsoHunt.com
and
BTHub.com
for allegedly making it easier for pirates to distribute copyrighted films over the internet.
"These claims (by Torrentspy) are false,"
told
Kori Bernards
, the MPAA's vice president of corporate communications, in an interview
CNET News.com.
"Torrentspy is trying to obscure the facts to hide the fact that they are facilitating thievery. We are confident that our lawsuit against them will be successful because the law is on our side."
Source:
CNET News