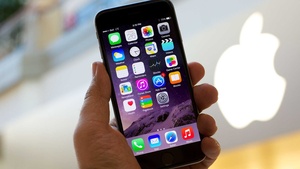 According to predictions made by
Merrill Lynch
, one of the most recognizable names in financial services,
Apple Inc.
will ship four million
iPhones
in 2007, followed by 12 million in 2008. The report indicated that monthly shipments will initially linger around 200,000-300,000 units, eventually reaching one million by the end of the year. The iPhone is expected to begin shipping before the end of June.
Merrill Lynch warns that component suppliers for the iPhone are unlikely to see a boost in their revenues in the short-term, but in the long-term, the iPhone may help drive demand for higher-end handsets which should help suppliers. Mobile phone companies including
Nokia
and
Sony Ericsson
are also waiting to see what the iPhone does to sales of high-end feature-rich models.
Nokia CFO
Rick Simonson
recently stated that iPhone presents an opportunity for Nokia and that the world's largest handset maker would respond quickly to any competitive threat in the market with added-value functions and new handset models.
Source:
DigiTimes