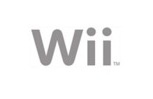 As many of you probably already know,
Nintendo
single handedly stole the show at
E3
this year with exciting and revolutionary concepts for it's new console,
Wii
. With talks about a sub 25,000 Yen and under $250 US price tag, the already demonstrated unique gameplay, and return of much loved Nintendo icons like Mario, Link and Samus already in the works, Nintendo says it's confident that the sales numbers will keep them almost out of the negative this next fiscal year.
Its a well documented fact that game console designers take a loss, sometimes substantial, whenever they launch a new product.
Sony
expects to lose somewhere in the neighborhood of 100 billion Yen ($884 million) with the launch of the
PS3
. Console makers depend on software sales to balance out these heavy losses and give the company a profit over the lifespan of their product. Nintendo doesn't seem to think this will be the case with Wii, however.
President
Satoru Iwata
told a news conference, "
We can't promise we won't have even a one-yen loss, but we are not expecting an enormous loss. It is a strange notion that a game console always leads to mounting losses in the beginning. We are working to make the Wii business a healthy one from the first year.
"
Iwata also said that if Nintendo just meets their expected production numbers of 6 million Wiis by March of next year and 17 million in software sales, they will be looking at a very limited earnings impact for the current business year.
Nintendo is going head to head with the Sony PS3 and the already established
Microsoft Xbox 360
in a $30 billion video game market. Sony and Microsoft both boast next generation graphics and powerful units (with powerful price tags), while Nintendo only claims fun for gamers. Coming in at under $250 around November 17th, Nintendo looks to have prime position on making the other two stand up and notice.
Source:
Reuters