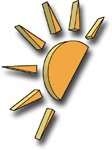 Wow. Yet another year has passed and our website is now officially seven years old. In the world where thousands of websites get launched each week and thousands of sites fold as well, it seems like an eternity. But man, it has been fun seven years..
During the last seven years, pretty much everything that relates to our site's ancient history, the original idea behind the site, etc has been told, analyzed and discussed, so lets not get into that this time. Instead, looking back the year that has passed, I can say that it has been one of the most turbulent years during our site's existance.
Obviously, the fact that Finland adopted the EUCD legislation and the change
forced us to remove huge amount of content from our site
was the worst part of our sixth year. On good side of things, we have been extremely lucky finding good people to expand our excellent admin team --
Kata
,
Siggy
,
DaveDough
,
Lethal_B
,
Agent_007
and
Juha
have all made our team stronger and I'm sure that with team like that we can expect bright future for sites.
Despite the new legislation hitting our site badly
(traffic slumped about 30 percent from December to February)
, our annual traffic has still managed to grow nicely, with the help of new content and new site sections. We have several improvements and new site areas coming up and we're confident that our site will be among top multimedia sites in the world also in the future.
I would like to thank all of my fellow admins, our excellent team of forum moderators and of course, all of our users, for making this site one of the top digital multimedia sites in the world.
Now, our Finnish team members will practice the habit that foreigners call "binge drinking" and we just call "having a good time"..
On behalf of AfterDawn Ltd,

-Petteri Pyyny, webmaster