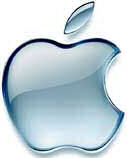 Apple Computer Inc.
has released a statement promising to investigate claims made by a British newspaper about working conditions at an
iPod
-producing factory in China. According to the
Mail on Sunday
, the factory employs some 200,000 workers who are pushed to 15 hour work days for about $50 per month. The workers live in dormitories where visitors are not permitted.
After the report was published and Apple fan sites started buzzing over it, the company released a statement.
"Apple is committed to ensuring that working conditions in our supply chain are safe, workers are treated with respect and dignity, and manufacturing processes are environmentally responsible,"
the statement said.
The company is
"investigating the allegations regarding working conditions in the iPod manufacturing plant in China."
It added,
"We do not tolerate any violations of our supplier code of conduct."
iPod factory workers are employed by Taiwanese contract manufacturer
Hon Hai Precision Industry Co.
, also known as
Foxconn Electronics Inc.
While the working conditions at the factory might seem shocking to some, they are not unusual or uncommon according to
Karin Mak
, a project coordinator at a nonprofit watchdog organization called
Sweatshop Watch
.
"It's very common,"
she said.
"These types of conditions are very typical, unfortunately."
Some posts on Apple enthusiast sites are accusing the Mail on Sunday of targeting the iPod with sensationalist journalism because of it's popularity just to make a headline. Whatever the case may be, this is still a major PR headache for Apple to deal with, and it clashes with current protests and demonstrations against Apple's alleged use of
Digital Rights Management
technology (
FairPlay
) to restrict consumers from enjoying their
iTunes
music on players other than iPods.
Source:
MSNBC