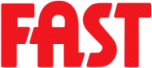 The
Federation Against Software Theft (FAST)
is working to identify companies that are illegally sharing software on the Internet through
P2P
services. The organisations'
"Operation Tracker"
has just produced its results for its second phase which was launched in April. It has identified 25 companies where software is being illegally shared on the Internet.
FAST is tackling companies as it is aware that many employees make use of available high speed connections to share copyright material. SMEs (stands for small to medium-sized enterprises) are the worst offenders for such activity. FAST refers to its system as the CCTV of the Internet. Operation Tracker searches for software sharers and builds a library of what they have make available.
FAST said that this is a warning to directors who prevail over an environment where employees break the law. After the first phase of Operation Tracker, FAST recovered several thousand pounds and 18 identified individuals signing binding undertakings.
"Tracker works, and if corporates and their management teams think they can either hide from or ignore their liabilities they are going to have to think again. Misuse of software is something directors cannot plead ignorance to. If their staff are using the corporate network for illegal activity, those in charge may be liable. Theft is theft and will be treated accordingly."
commented
John Lovelock
, director general of FAST.
Source:
Computer Weekly