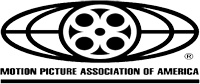 Last November, software developer
Shawn Hogan
received a call from a lawyer representing
Universal Pictures
and the
Motion Picture Association of America (MPAA)
notifying him that they were suing him for downloading
"Meet the Fockers"
over the
BitTorrent
network.
Hogan strongly denies the MPAA's accusation, adding that he even owns the movie on
DVD
. The attorney said they would settle for $2,500, however, Hogan declined.
Now he's locked in a legal fight with the
MPAA
. The MPAA, along with the
Recording Industry Association of America (RIAA)
, who represent the music industry, have filed thousands of similar lawsuits between them, but due to the legal costs involved, few have been challenged & none have gone to trial. This has left several controversies unresolved, including the lawfulness of the methods associations use access ISP records and whether it's possible to definitively link a person to an IP address in the age of Wi-Fi.
Hogan, who has amassed millions as the CEO of
Digital Point Solutions
, is determined to alter that trend. Although he expects to incur more than $100,000 in legal fees, he believes it is worth it to challenge the MPAA's tactics.
"They're completely abusing the system,"
Hogan says.
"I would spend well into the millions on this."
The MPAA remains defiant though.
"I hear Mr. Hogan has said, 'I'm absolutely going to go to trial,' and that is his prerogative,"
says
John G. Malcolm
, the MPAA's head of antipiracy.
"We look forward to addressing his issues in a court of law."
Source:
Wired Magazine