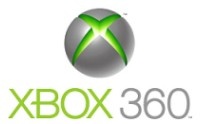 Microsoft
has demonstrated the external
HD DVD
drive for the
Xbox 360
console to attendees at the
DVD Forum
in Los Angeles. Unfortunately, Microsoft's senior program manager,
Kevin Collins
, remained silent about possible prices for the device but he did state that it would be among the least expensive HD DVD players to reach the market.
"All the audio and video processing is done inside the Xbox,"
Collins stated. He said that research is indicating that the majority of Xbox 360 owners already own an
HDTV
and that the drive will provide them with all the other required equipment to watch HD DVD movies.
"This gives consumers choice and keeps their cost down,"
he added.
The picture quality produced by the combination of the Xbox 360 and the external drive has been deemed equal to that of most players shown at the event.
Sony
will launch its
PlayStation 3
console worldwide in November. It will include an internal
Blu-Ray
drive used for both games and movies. Microsoft has insisted it will keep the Xbox 360's HD DVD drive as an external device to
"give consumers the choice"
.
No release dates for the device were given but it is widely expected that Microsoft will have it ready in time for Christmas.
Source:
GamesIndustry.biz