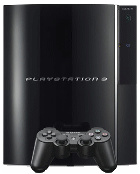 Research firm
The Yankee Group
believe that
Sony
's highly anticipated
Playstation 3
console will hold off stiff competition from
Microsoft
&
Nintendo
to dominate the battle of the consoles once more. In a press release this week, it stated it believes that,
"Microsoft is off to a fast start, launching the Xbox 360 nearly 12 months before the PlayStation 3. However, by the time third-generation consoles reach market maturity in 2011, the PlayStation 3 will once again be the market leader".
It believes that by this time, Sony will have sold 30 million units and account for 44% of third-generation console sales in North America. On the other hand, it believes Microsoft will have sold nearly 27 million
Xbox 360
units by 2011, accounting for 40% of the market and Nintendo will have sold just over 11 million
Wii
units, accounting for 16% of the market.
Additionally, the company predict that because of the high price tags that come with third-gen consoles, fewer will be sold this generation in comparison to the predecessors (i.e.,
PS2
,
Xbox
and
GameCube
).
But it won't all be plain sailing for Sony according to The Yankee Group, who expect Microsoft to put significant price pressure on Sony during the PS3's lifecycle.
"In addition to starting at a lower price than the PS3, Microsoft is well positioned to make a large price cut in the spring of 2007 and each year thereafter - putting significant price pressure on Sony."
Source:
Yankee Group