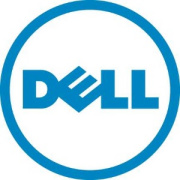 Dell
appears to have exited the
MP3
player market by completely removing all references to the
DJ Ditty
player from the company's catalog. Dell entered the market in 2003. In February the company cut its line of HDD-based MP3 players but continued to manufacture and sell the flash-based Dj Ditty. Like so many in the MP3 player market, Dell failed to take enough market share from
Apple
.
"As of last week, we did remove the DJ Ditty from our web site and we are not going to offer a follow up product,"
Dell spokeswoman
Anne Camden
said.
"We're tightening our consumer focus in core areas like PCs, printers and TVs because we believe the PCs are the hub of digital entertainment. We always have and will continue to offer third party media players like the Creative Zen that customers will be able to purchase through Dell."
Dell's exit is understandable considering the bad luck the company has had recently.
"It is high time they got out of this business, they have not been doing very well at it,"
said
David Card
, an analyst with
JupiterResearch
.
"Nobody is doing well but Apple but Dell was doing particularly unwell. I don't know why Dell wanted to be in this market so they might as well cut their losses and get out."
Recently, Dell announced that profits had fallen by 50%. Just days later, the company announced a recall of 4.1 million laptop batteries, the largest consumer recall in history. While Apple is still leading the MP3 player market with its
iPods
, the competition continues the fight.
SanDisk
announced a new 8GB version of the
Sansa e200
series, priced the same as the 4GB
iPod Nano
.
Microsoft
is also expected to enter the market late this year with its new
Zune
player.
Source:
ABC