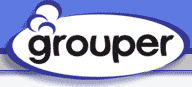 Sony
has purchased the video hosting site
Grouper.com
. The purchase gives Sony the opportunity to mix user grown video with copyrighted content it can sell. The company already sells TV shows and movies through various sites like Guba.com also. Sony now intends to add advertising and premium content to the Grouper site but for now it remains unchanged.
Grouper like other video sites allows users to post their favorite videos onto social networking sites including
MySpace
. Grouper also offers free
P2P
file sharing software that lets users share their multimedia content with each other. Grouper has cost Sony $65 million. the video site claims to be
"the second largest independent video community."
Source:
Pocket-Lint.co.uk