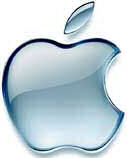 Apple Computer Inc.
has done what has been long expected; it has taken
iTunes
into the movie business. The company has introduced full length, feature film downloads through its iTunes service that already has the majority of the music download market and sells hit U.S. TV shows. Along with that there have been some improvements made to the company's iPods and the introduction of a new set-top box temporarily named
"I-TV"
.
The wireless
"I-TV"
enables users to transfer their video and music from their iPod or computer to their TVs. It is expected to cost around $299. For now Apple will sell movies from
Walt Disney
,
Touchstone
,
Pixar
and
Miramax
. 75 films will be initially available, including
Cars
and
Pirates of the Caribbean
. Movies will be added weekly.
According to the company, most films will cost $9.99 while new releases will start at $12.99 (when pre-ordered and during first week of availability) and will cost $14.99 after the first week. They will eventually drop in price. Apple has also opted to increase quality of movie and TV show downloads by increasing the
resolution
to 640 X 480 from 320 X 240. Movies will be available from the iTunes store on the same day as
DVD
release.
"Here we go again! First music, then TV shows, and now movies,"
said
Steve Jobs
, Apple's CEO.
"In less than one year we've grown from offering just five TV shows to offering over 220 TV shows, and we hope to do the same with movies. iTunes is selling over one million videos a week, and we hope to match this with movies in less than a year."
iPod improvements
I think what most readers are interested in is what changes Apple has made to its iPod line-up.
iPod
Since movies are now available from iTunes, the new iPod features a 60 percent brighter (can be adjusted by user) and more vibrant 2.5-inch color display perfect for watching TV shows and now Hollywood movies right in the palm of your hand. The new iPod is available in a 30GB model at the new lower price of $249 and an
80GB
model, which holds up to 20,000 songs or 100 hours of video, for $349.
"The world's best digital music player has evolved into the world's most popular portable video player too,"
Jobs said.
"The new iPod's brighter and more vibrant display and longer battery life make it perfect for watching Hollywood movies and TV shows right in the palm of your hand."
The 30GB model features up to 14 hours of battery life for music playback and up to three and a half hours of video playback, and the 80GB model features up to 20 hours of battery life for music playback and five and a half hours of video playback.
iPod Nano
The
iPod Nano
has a new aluminum body,
24 hours of battery life
and more than twice the music capacity for the same price as the previous generation. The new iPod nano features Apple's
Click Wheel
and an even smaller, thinner and lighter design available in silver, pink, green, blue and black.
"iPod nano is the world's most popular digital music player, and we've completely redesigned it to make it even better,"
Jobs said.
"The all-new iPod nano gives music fans more of what they love in their iPods—twice the storage capacity at the same price, an incredible 24 hour battery life and a gorgeous aluminum design in five brilliant colors."
The new 2GB iPod nano model in silver is available for $149 (US), the new 4GB models in silver, pink, green and blue are available for $199 (US), and the new 8GB model in black is available for $249 (US). All iPod nano models include redesigned earbud headphones providing superior comfort, fit and sound quality, and a USB 2.0 cable.
iPod Shuffle
The new
iPod Shuffle
is nearly half the size of the original. It is just half a cubic inch in volume, weighs just half an ounce and features a new aluminum design and a built-in clip to make it
"wearable"
. The new iPod shuffle contains 1GB of flash memory which holds up to 240 songs. It costs $79.
"It's hard to believe the new iPod is a real music player when you first see it,"
Jobs said.
"But it is real, and holds up to 240 songs in an incredibly compact and wearable design that weighs just half an ounce."
iPod shuffle is based on the popular shuffle feature which lets users enjoy their songs in a random order, or listeners can simply flip a switch to listen to their songs in order, such as when listening to a new album. iPod shuffle features up to 12 hours of battery life.
So that sums it up. With new movie download services from companies like
Amazon
, it was vital for Apple to take a step into the area now. Considering the number of regular users on the iTunes store, movies should be a successful addition.
Source:
Press Releases